ABOUT MARK
After 13 years in newspapers, then 20 more writing about the golf industry for magazines and interviewing folks like Gene Sarazan, Sam Snead, Arnold Palmer and Jack Nicklaus, journalist Mark Alan Leslie tossed it all aside for glamour. Yep. Pure g-l-a-m-o-u-r. Allure, even.
He was drawn—no, driven—by the appeal and fascination of writing international intrigue and suspense, geo-political thrillers, and historical adventures (sometimes sprinkled with a dash romance)—all from a Christian worldview.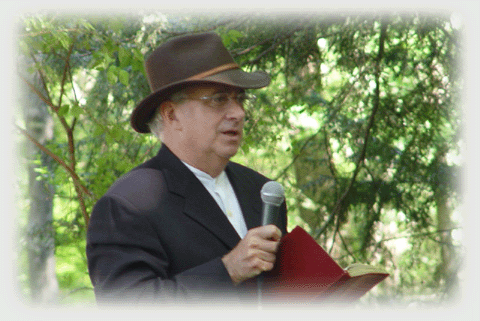 It's working out pretty well. If you love historical novels, you'll enjoy The Crossing" (2017) as well as "True North: Tice's Story" (2015) and "Midnight Rider for the Morning Star" (2008)..
If your taste runs to modern day, jump into "Operation Jeremiah's Jar" (2019), "Chasing the Music" (2016), "The Three Sixes" (2017), "The Last Aliyah" (2018).
The winner of six national magazine writing awards, Leslie is ordained by World Bible Way Fellowship and speaks at historical societies, libraries, churches, schools, and campmeetings.
A Maine native, with a degree in journalism from the University of Maine-Orono, he lives in his homestate with his wife, Loy.